Virginia and I and Writing
July 15, 2010 | 10:55 am | Journal:
on writing
,
readings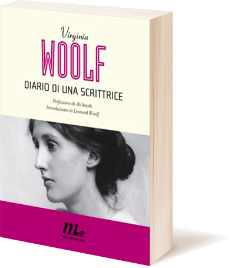 I cannot distract myself from my daily reading of Virginia Woolf's A Writer's Diary – "Diario di una Scrittrice" in Italian translation. I keep wondering why I haven't started reading this book earlier on, upon buying it, because it would have helped me through my writing ups and downs a lot. I can recognize a lot of myself into V. Woolf's daily routine, feelings and nervous breakdowns. Perhaps the 'only' difference (not so a slight one) is that I don't suffer from psychosis and bipolar issues – I'm only emotionally hypersensitive, and that I do have a religious faith to help me see the light through the dark tunnel of depression and breakdown. Other similarities regard the regular keeping of a writing journal: what is Lou's Novella but a writing journal about my writing and reading activities? What was the Writer's Diary for Virginia Woolf? Just the same. There are no rules here, there; there is no need to run after a certain style and grasp the right word to splat on paper (or videoscreen). Only the desperate need to put order in our brains, in our imaginary worlds, and to control our emotions, and our writing instincts. Yes, that is what glues my mind and soul to A Writer's Diary: the specular image it returns to my eyes.