Featured
Who is your blog for? Do search engines matter? Here are 3 pieces of advice to get rid of Google's influence in your blogging life (and be free).
PR here means Public Relations, not PageRank.
But it may also mean Personal Relationships with other webmasters and marketing teams in the same or a related niche.
Ideally, you may be able to generate all the good targeted traffic (and some juicy leads) that you need using only PR-based ways to attract users to your site and forgo SEO completely.
(However, some SEO – at least On-Page SEO – will always turn out useful to get your site found on any SERP for your main keywords or at least branded keywords.)
In this post, crafted with the help of some wonderful people in the marketing industry and genius webmasters, I will show you 10 ways to generate traffic and leads for your website using only PR, without having to rely on search engines.
If you've been following this blog a while, you know my stance on Google's way to "boss" over the linking freedom of webmasters.
While it's completely up to a webmaster to choose whether to adhere to a search engine's guidelines or not, it's perhaps worth repeating that telling webmasters how to link and when to (or not to) do it is in net contrast with the guideline suggesting that webmasters should "act as if search engines didn't exist".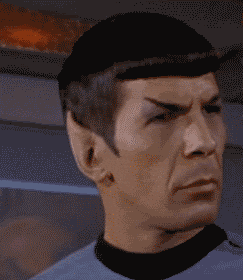 But let's get to the core of the question.
The post you are reading is pretty much a 13-point IAWSEO response to Roger Montti's SEJ article on link building tactics to avoid, an interesting read that gives considerations based on Google patents and doesn't shout out absolutes, but it provides food for thought.
Running a business without SEO?
Heh, it's a serious question, and the core of it is: can you generate enough targeted traffic, leads and conversions to reach your goals?
There's so much hype around SEO it's easy to forget you are the only person who knows what your blog or business is about, who you want to reach and how, and search engines are not always the right channel to reach your target audience.
Yes, I know – this blog has its own stance when it comes to SEO, but this is about being realistic: what works for one business might not work for another.
What are your business needs?
A guest post by Jonathan Leger.
A few years ago, ranking your website was a simple business.
Search engines such as Google, Yahoo and Bing would utilize straightforward algorithms which mostly took into account your keywords and backlinks.
As users became aware of how their algorithms worked, they began manipulating them by performing changes to their website that would make it rank higher. Read more…
I originally published this post on LinkedIn Pulse. Yes, the title (and the post itself) is intentionally thought-provoking!
Last updated: April 29, 2019
What?! Free my blog from Google? Why should I want to do something so crazy?!
I know, this is not for everybody.
If Google is your main source of traffic, you may want to think twice before you work on freeing your blog from the big search engine company's influence.
Google doesn't forgive– and when it does, it's because it made you work hard — very hard — to get back into its good graces.
But if you are a blogger who's growing tired of Google's ever changing guidelines and you find yourself spending more time trying to please Google than to listen to the needs of your readers and pursue your own objectives— then you may want to read further.
Remember: Google doesn't own the Web. It only owns its own slice of the Web. Whether you'll be part of that slice is up to you to decide and act upon.
Looking for older posts? Check the Articles archive!