Featured
Who is your blog for? Do search engines matter? Here are 3 pieces of advice to get rid of Google's influence in your blogging life (and be free).
Core Web Vitals refer to the set of specific factors that Google deems important in a webpage's overall user experience.
It is one of Google's efforts to provide webmasters and digital marketers with guidelines on how to improve quality signals that are important in delivering a great experience to users as they surf the web.
How Does It Affect Your SEO Rankings?
By August 2021, Google's page experience update will be fully implemented. This means that page experience signals will begin to influence Google Search ranking.
The new ranking system will start to factor in various page experience signals, including Core Web Vitals.  Since Core Web Vitals will now make up a part of Google's "page experience" score—Google's way of evaluating your pages' overall UX—investing in it early will help you get ahead of the game.
However, Core Web Vitals can help you beyond just SEO. Once you work on your site efficiency and user experience, you would have more chances of engaging your audience and converting leads. This is because your website's accessibility, ease of use, and first impression for the user can make or break their buyer's journey.
The Three Core Web Vitals
The Core Web Vitals are made up of three individuals page speed and user interaction measurements. They are the following:
Largest Contentful Paint (LCP)
This refers to the amount of time it takes for a page to load from the point of view of a user. Basically, it is how long it takes from someone clicking on your link to when your page is fully loaded.
You may work with a web design company to ensure that every page on your site hits LCP within 2.5 seconds. If your page loads for longer than 4 seconds, your LCP would be considered poor. You might even be penalized in ratings because of this.
Improving your site's loading speed is essential in obtaining exceptional ROI on your content. It will help you increase visibility from potential leads. If you want to try improving your LCP scores on your own, these are the steps you need to follow:
Remove unnecessary third-party scripts.
Upgrade your web host to improve your overall loading times, including LCP.
Set up lazy loading. This means that images will only load when a user scrolls down your page.
Remove large page elements.
Minify your CSS.
First Input Delay (FID)
FID measures the time it takes for a user to be able to interact with your page. The interaction can include various actions that an individual may take on a page, such as clicking a link, expanding a list, and typing in information on a form.
Google uses this measurement to encourage SEO that prioritizes how a user interacts with a web page. With this, Google is able to ensure that its search rankings are providing users with convenient and accessible options.
Usually, for pages that contain blog posts and news articles and are 100% content, FID is not that important. This is because the primary interactions a user can do with the page are only scrolling up or down and pinching to zoom in or out. On the other hand, for login, sign up, and other pages where users need to click on something right away, FID plays a huge role.
Your pages should have an FID of 100 milliseconds or less to provide your audience with a great user experience. Here are the steps you need to do to improve your site's FID scores:
It is hard for users to interact with your page while their browser is loading up JavaScript. To address this, it is best to minimize or defer JavaScript on your page.
Remove unnecessary third-party scripts.
Use browser cache to load the content on your page faster. It will help a user's browser finish JavaScript loading tasks much easier.
Cumulative Layout Shift (CLS)
This measurement refers to the visual stability of a page as it loads. If the elements on your page move around as it loads, your CLS score will be high, which is not ideal.
When you have a stable web page, you can greatly improve the quality of users' experience, make your site easier to navigate, and reduce the chances of mis-click on links. Additionally, keeping your CLS score at a minimum (0.1 or less), allows your audience to remember where the essential links, images, and fields are located when the page is fully loaded.
To minimize the CLS of your web pages, here are the steps you need to take:
Set defined sizes for images and other elements on your web page.
Have clearly reserved spaces for loading ads and other assets to avoid them from appearing unexpectedly on the page and pushing your content up, down, or to the side.
Add new UI elements below the fold so they do not push content down.
Because Google will soon consider Core Web Vitals as essential factors to user experience ranking, it is important that you do not neglect them. When you work to improve your Core Web Vitals, it shows Google that you care about user's experience whenever they visit your website. Prioritizing this will also improve the quality of search results in the future, which will benefit everyone.
Author's Bio
A web professional of 20 years, Bernard is the General Manager of Truelogic, an SEO Company based in the Philippines. He is a strong advocate of creating a culture of leadership. He has launched 4 companies, over 300 websites, and more than 11,000 marketing campaigns.
The more time passes, the more content there is online. The internet is an ever-expanding treasure trove of content, which makes it more difficult to find exactly what you're looking for.
And not just that — it's increasingly more challenging to stand out from the crowd and drive meaningful traffic to your website.
The fact of the matter is, you need that traffic. You might simply enjoy blogging for your own sake and not care about who's going to see your posts. That's fine.
But for everyone else, content that doesn't rank is an enormous waste of resources.
When done right, blog posts can indeed bring a lot of traffic to your website. In fact, blog posts generate about 38% of all traffic to the website. They are the number one way of getting a constant stream of effective SEO content.
So how do you make content like that?
Recently Google's John Mueller said on Twitter that guest post links are a problem and they should all be nofollowed, although since Google has been dealing with them algorithmically for years, they could be now largely ignored.
I'm sure you already know (or can infer it anyway) what I think about a Web made only of "natural links": it's hardly a real thing and if that were the only way to build a link graph on the Web, most websites would go unlinked because they are simply seen as not authoritative enough to bother linking to.
This post is pretty much a commentary of John Mueller's recent tweets and a way to clarify the IAWSEO stance on the whole matter.
PR here means Public Relations, not PageRank.
But it may also mean Personal Relationships with other webmasters and marketing teams in the same or a related niche.
Ideally, you may be able to get all the good targeted traffic (and some juicy leads) that you need using only PR-based ways to attract users to your site and forgo SEO completely.
(However, some SEO – at least On-Page SEO – will always turn out useful to get your site found on any SERP for your main keywords or at least branded keywords.)
In this post, crafted with the help of some wonderful people in the marketing industry and genius webmasters, I will show you 10 ways to get traffic and leads to your website using only PR, without having to rely on search engines.
If you've been following this blog a while, you know my stance on Google's way to "boss" over the linking freedom of webmasters.
While it's completely up to a webmaster to choose whether to adhere to a search engine's guidelines or not, it's perhaps worth repeating that telling webmasters how to link and when to (or not to) do it is in net contrast with the guideline suggesting that webmasters should "act as if search engines didn't exist".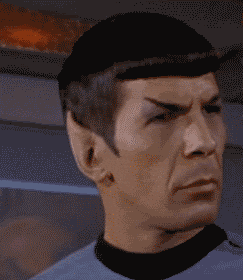 But let's get to the core of the question.
The post you are reading is pretty much a 13-point IAWSEO response to Roger Montti's SEJ article on link building tactics to avoid, an interesting read that gives considerations based on Google patents and doesn't shout out absolutes, but it provides food for thought.
Looking for older posts? Check the Articles archive!