In a technology driven world, where everything seems possible and boundless, law comes in to put restrictions and regulate human behavior —as with every human activity, I could add. No surprises there.
Internet marketing has technology and its derivatives at its very core —every time you hear about digital products, e-book marketing, Creative Commons, copyright 'Fair use' —that's exactly what we are speaking about.
An international technology law exists to help maintaining the technology and digital products marketplace fair for everybody.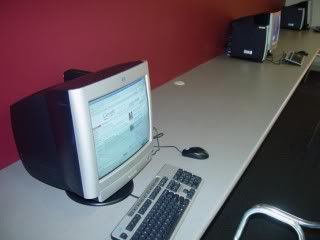 Following are a few sample cases in form of Q & A:
Who owns the intellectual property of software developed under commission?
If we're speaking about "work for hire", then the commissioner holds full ownership under the U.S. law. When, for example, a company commissions a team of developers to create, code and maintain software, and the client pays for it, then the client holds full ownership of the software produced.
And who owns the intellectual property of software that is produced then sold via traditional or digital marketing canals?
In that case, the programmer/developer/software house will retain full intellectual property, as the product is made and immediately sold as is by the developer(s), without commissioners.
When is technology use 'Fair Use'?
The concept of 'Fair Use' is broad enough not to allow for a blog post to hold it all, but if you think about commentaries, reviews, educational purposes… than that is fair use. In all other cases, author's permission must be obtained —which is advisable in any case, as different authors may see 'Fair Use' different ways.
Should I apply proprietary license to my software or I should opt for a GPL, Creative Commons, AFFERO license?
That decision depends on your needs, on what you do want the public to know about your software and what use they can do of it. If you seek community development and free distribution, I suggest applying a GPL license.
I suggest looking more into the topic on http://www.internet-law-library.com, quality resource for anything law-related in the Web world.
Image credit: public-domain-image.com (Leon Brooks)
Originally posted on: Written on October 12, 2011, Wednesday
Looking for older posts? Check the Articles archive!