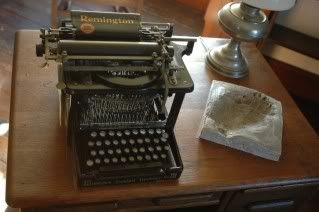 You could be that lucky writer who can count on quiet, uninterrupted working hours. Or you may be not. Only a few of us actually live in a stress-free environment: most writers have families, kids and spouses demanding attention, ringing phones and door bells.
If you live in a metropolitan area or nearby schools or train stations, you know pollution isn't your only problem. However, don't let it add more stress and headaches to your work.
When everything else has failed — begging your family to let you be on working hours, closing the windows, getting rid of distractions and house noise — you may want to opt for other solutions. Extreme, not for everyday solutions, but my experience teaches they work.
Use your local library. If you seek complete silence, libraries should be your first pick. Silence is made a rule there, guests are not allowed to cause disturbance and you can write uninterrupted hours— at least until the library closes. In addition, you can take advantage of the book and magazine sections to consult publications for your background research.
Write at the park. Obviously not crowded at all times, your town park can provide a sufficiently quiet alternative to your home office. Make sure to fully charge your laptop or netbook battery and to bring a notepad and a pen along for the emergencies. Remember to take advantage of the fresh air and treat yourself with a few minutes relax between assignments!
Rent a hotel room. This is expensive, but it can be your perfect solution when nothing else works. Spending $30 to work in peace is certainly preferable to see thousands dollars go because you couldn't write.
Spend some time in the countryside. When you have the chance, visit your relatives in the countryside, or take a little vacation in a farm with tourist pension on budget. Sometimes getting away from metropolitan noise can be healthy, not just for your writing, but for your body and mind health too. Keep an eye out for deals and be ready to catch one.
Find a quiet café or restaurant. Writers like Fitzgerald and Hemingway used to find refuge in a café to draft their best works. A small, not too crowded restaurant will do too. Public places can offer free ideas to pitch your prospects, so it's a double prize (the uninterrupted hours and the ideas) for the effort of getting out.
Buy yourself a pair of DJ headphones. They should be soft and provide sufficient isolation from the environment. Make sure ear cups do fit comfortably around your ears and that the headband is not too heavy on your temples— it could cause headaches.
Write at college or university public areas. Use them. If you need a permission, ask for it. As a student writer, I can reassure you that study areas are the best place to write at: you get the silence you need, books and magazines for free consultation and experts (students or teachers) who can leave you with a helpful note or a contact. This is all blessing for a writer.
Remember to never, never surrender to your environment. Freelancers need to be fighters. Nobody will fight for your rights if you don't, so— just do it.
Image credit: David Cooper, U.S. Fish and Wildlife Service